We are engaging with community members, businesses, frontline workers and Indigenous communities to understand how to better address drug poisonings in Edmonton. In 2022 we conducted our community engagement to learn more about the drug poisoning challenges Edmontonians face.
"I wish more people knew about how many diverse perspectives there are on this issue. It's not black and white"
- Community member
Communities For Drug Poisoning Prevention undertook this engagement process to hear from community members, businesses, frontline workers, Indigenous communities and those with lived/living experience to help inform future opportunities for action around awareness, education, services and resources. 
"It makes me feel less lonely knowing that others acknowledge there's still lots of work that needs to be done"
- Frontline worker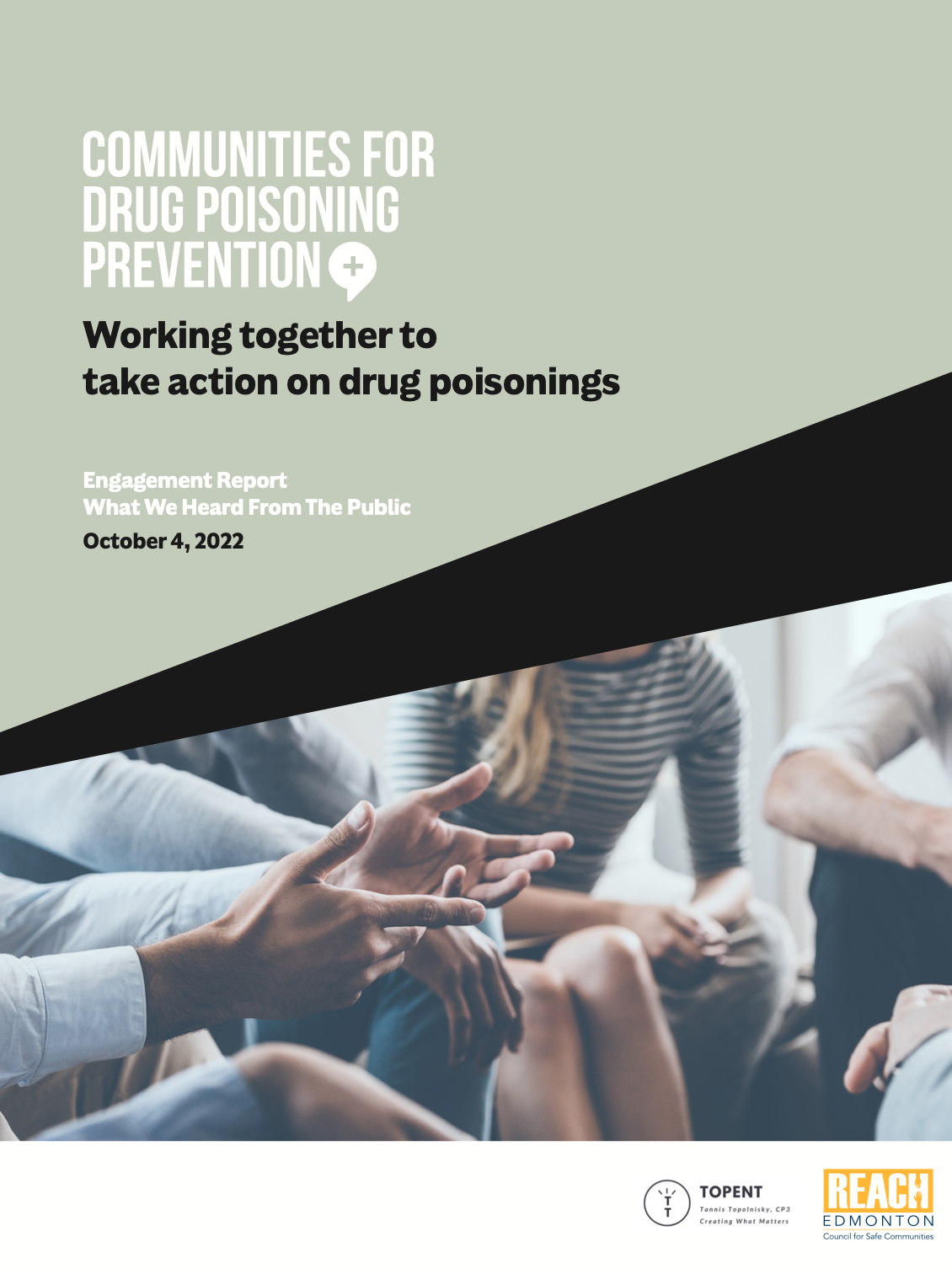 Community leading the way
Communities for Drug Poisoning Prevention aims to address the issue of drug poisonings in Edmonton through community engagement and the support of community driven ideas. Community engagement activities will be happening throughout August and our Neighbourhood Contributions Program will be distributing grants to community groups looking to submit proposals for projects to address the issue.
The goals of the community engagement are to achieve the following:
Understand the perspectives of business, residents, frontline workers and Indigenous communities
Understand how we might create impactful public awareness initiatives
Understand what the needs and opportunities are with education
Understand what resources stakeholders need to address the issue
Understand how we might strengthen or create new services